Title
American Indian Success Program (AIS)
Widgets
The American Indian Success Program is designed to support and foster the educational success of American Indian students attending Minneapolis Community and Technical College (Minneapolis College). Our goal is to create a strong and united cultural community on campus that contributes to the retention, graduation and personal growth of Native students.
The program provides comprehensive support services, from admission to graduation, that specifically address the needs of American Indian students and affirm their Native cultural identity.
Financial aid and Tribal scholarships
The American Indian Success Program Coordinator will still be available to assist with tribal scholarship applications. Currently, the coordinator does not have scanning or faxing capabilities. As a result, all tribal applications will need to be printed and completed by the student and mailed to the appropriate tribe's Education department via USPS unless the student has access to scanning and faxing functions.
View the
MN Indian Scholarship Tutorial
If you have any questions on scholarships specific to the Indigenous community, please reach out to the American Indian Success Program Coordinator, Aubrey Hendrixson. 
Student leadership opportunities
Leadership development is offered through the United Nations of Indian Tribes for Education (UNITE) student group. Opportunities are available for American Indian students to plan and organize annual cultural events on campus, participate in the Student Senate, become a student officer with UNITE and work with the larger Twin Cities American Indian community.
Student Club Initiative
To comply with social distancing policies, U.N.I.T.E. meetings will now be held through Zoom video calls. Please see the schedule below to know when to tune in. If you would like to participate in U.N.I.T.E. student club meetings, please email American Indian Success Program Coordinator Aubrey Hendrixson to access the Zoom meeting links.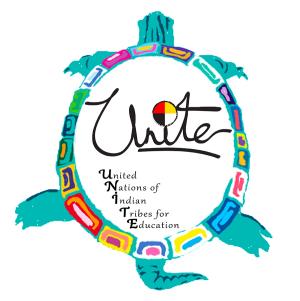 U.N.I.T.E. Club membership form.