Body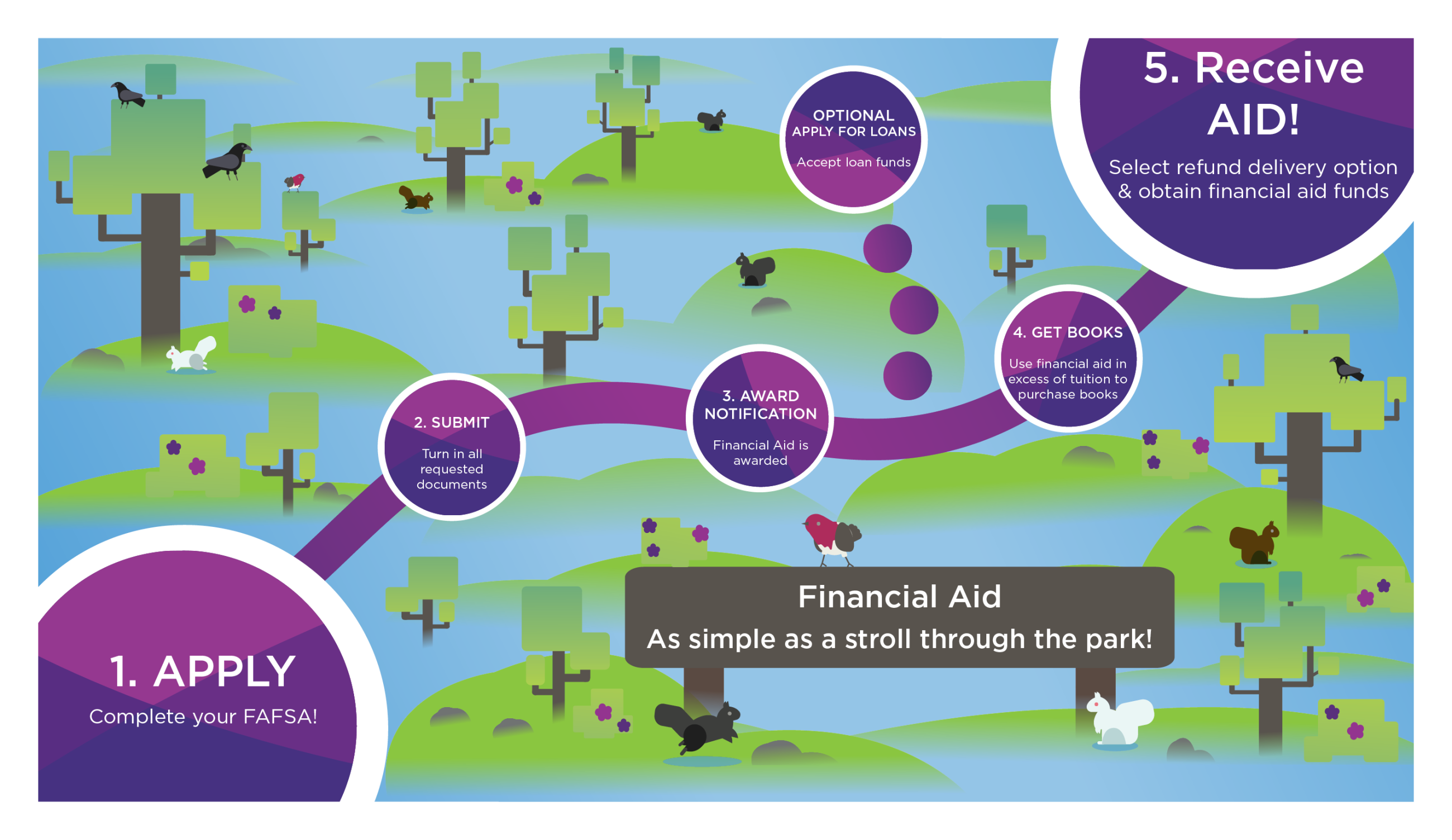 Financial aid helps bridge the gap between the cost of your education and what you can afford to pay.
Almost three-quarters of Minneapolis College students receive some form of financial aid to help cover their educational expenses. Do not assume that you will not qualify -- apply!
Financial aid at Minneapolis College can take the form of grants or scholarships (which you don't need to pay back), federal student loans, or work study funds.
Widgets
Complete the Free Application for Federal Student Aid (FAFSA)
Completing the FAFSA each year is the first step in applying for financial aid. The information you are asked to provide on the FAFSA is used to determine your eligibility for grants, federal student loans, and work study funds. Some of the information you provide comes from the previous year's income tax return and/or W-2s. 
You will need to submit a FAFSA each year after October 1 to apply for financial aid for the following academic year. Academic years cover fall and spring semesters as well as summer session.
Minneapolis College Federal School Code: 002362
Summer financial aid
Returning Students (if you received financial aid for fall and/or spring): Summer financial aid eligibility is based on any remaining eligibility for the school year (previous fall and spring). Summer award letters will be posted on eServices (see Tracking Your Application) within a week of registering for your summer courses.
New Students: Follow the steps to Apply for Financial Aid.  Once your status shows "Ready for Payment" in eServices (see Tracking Your Application), a summer award letter will be generated within a week of registering for your summer classes.
Types of awards
You may be offered one or more of these types of financial aid. Here's what you need to know and do: