Title
Dining, Coffee, Vending
Widgets
Dunn Bros Coffee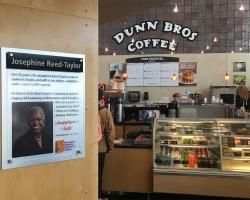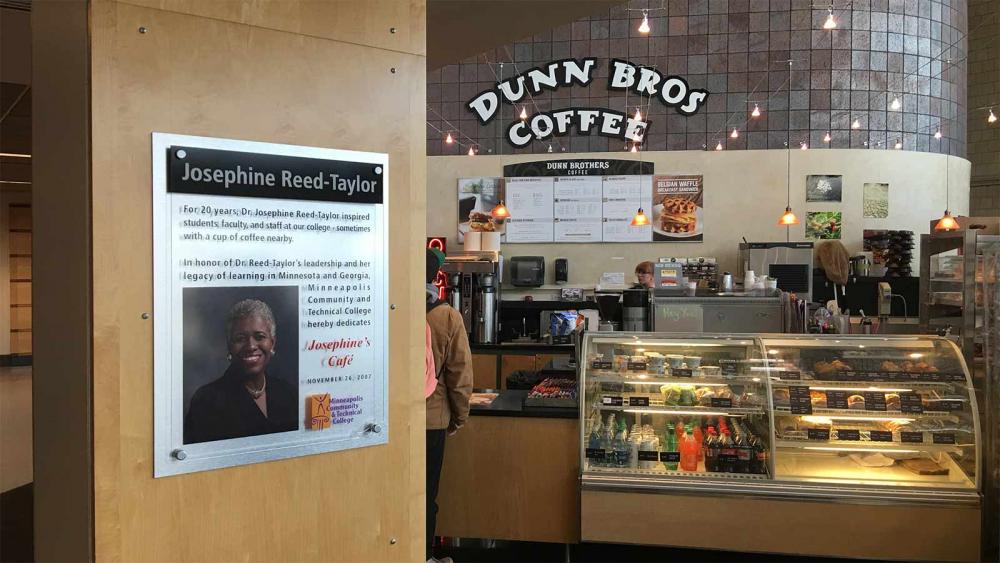 Stop by Dunn Bros Josephine's Cafe on the 2nd floor of the Technical building for fresh roasted coffee, muffins and pastries plus tasty lunch options.
It's a Good Deal:
Save 10% on purchases when you use Campus Cash
Free bag of chips with purchase of a sandwich
Bring your own mug and save 25 cents off your beverage purchase.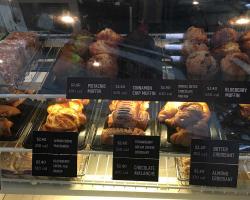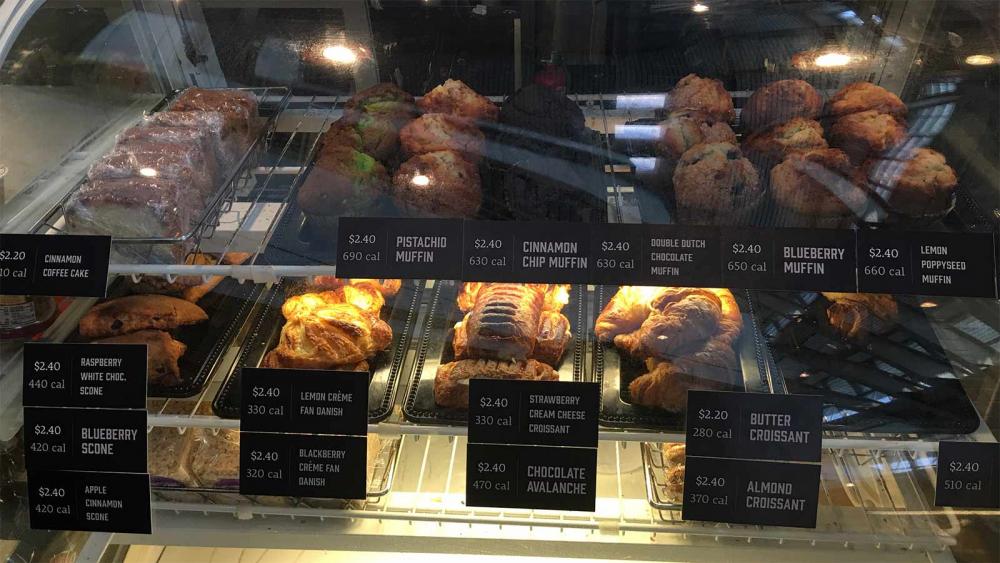 Tiffin Man Cafeteria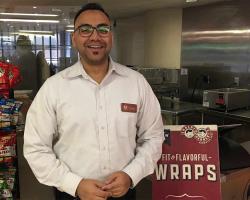 Hours:
Monday - Thursday: 10 a.m. - 2 p.m.
Friday: Closed 
Currently, Minneapolis College is unique in the Minnesota State system for having a locally-owned, locally run cafeteria. Not run and owned by just anyone, but an Minneapolis College alumnus, Jag Agora.
Tiffin Man owner and operator Jag Arora graduated from Minneapolis College in 2004, having received his associate degree in Computer Networking. He transferred to Metropolitan State University where he received his bachelor's degree in business management.
Jag Agora arrived in Minneapolis coming directly from India when we was 16. In British slang, "tiffing" means to take a little drink. In India, a "tiffin" is a mid-day meal or lunch box. For Jag, it was his childhood. "I was brought up taking my tiffin to school."
Now Jag offers a tiffin to the students at Minneapolis College, who can order everything from freshly assembled burgers and hot fries to falafel and burritos in the same day. In addition to his commitment to quality and diverse menu offerings, Jag humbly pays his chefs, cooks and cashiers a generous living wage. 
From the day he received the offer to take over operation of the Minneapolis College cafeteria in 2015, Jag's intent for his "Tiffin Man Cafeteria" was to use the best ingredients and cook as much from scratch as possible.
"If you go into my freezer, about the only thing in there is fries. Part of our excitement comes from the opportunity to create global food. My chefs are skilled, and we have the state-of-the-art equipment to do it."
"I am excited to fulfill Minneapolis College's dining needs and serve students, employees and the community," said Agora. "I came to the U.S. from India when I was in high school and began my college career at Minneapolis College. In many ways I represent the College's typical student. I'm glad to be working in the same community where I started my career." 
For more information on the Tiffin Man Cafeteria, visit the Tiffin Man website.
Vending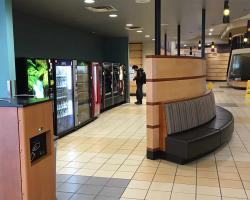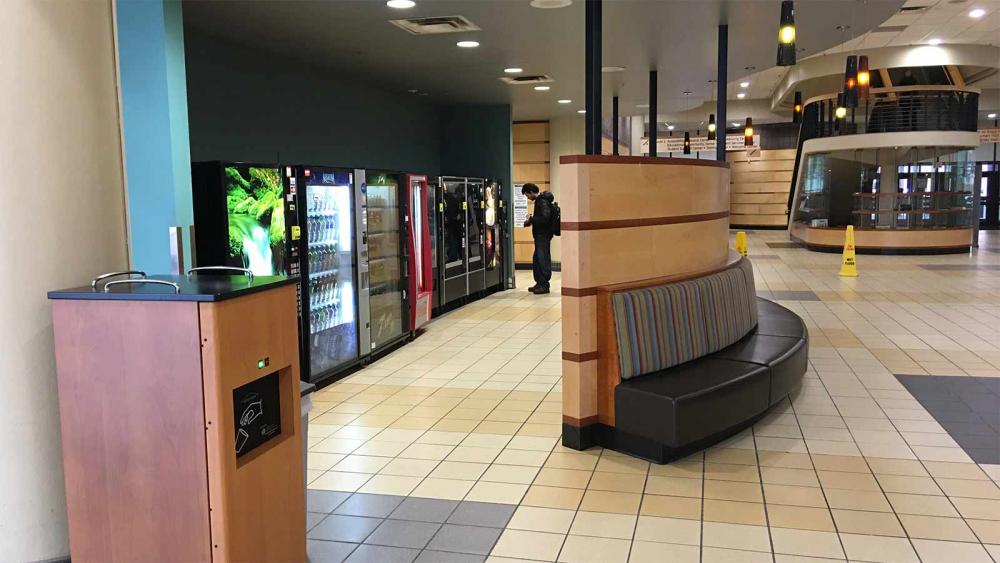 Vending services are provided by the State of Minnesota Services for the Blind Business Enterprise Program. Vending machines are located across campus and primarily located on the plaza level of the Technical Building, 1st floor of the Helland Student Center, and 2nd floor of Whitney Hall.
Services Offered
Vended products include an assortment of beverages, candy, and snacks. A change machine is located on the plaza level of the Technical Building.
Procedures
Refunds: As vending services are provided by an external vendor, Minneapolis College is unable to give instant refunds for vending machine errors. 
Please complete this online form to request a refund. Once filled, your refund can be picked up at Minneapolis College Store (T.1800) during store hours.
Microwaves
Microwaves are available for general use within the vending areas on the plaza level of Technical Building and 1st floor of the Helland Student Center.