Title
Maps, Hours & Parking
Widgets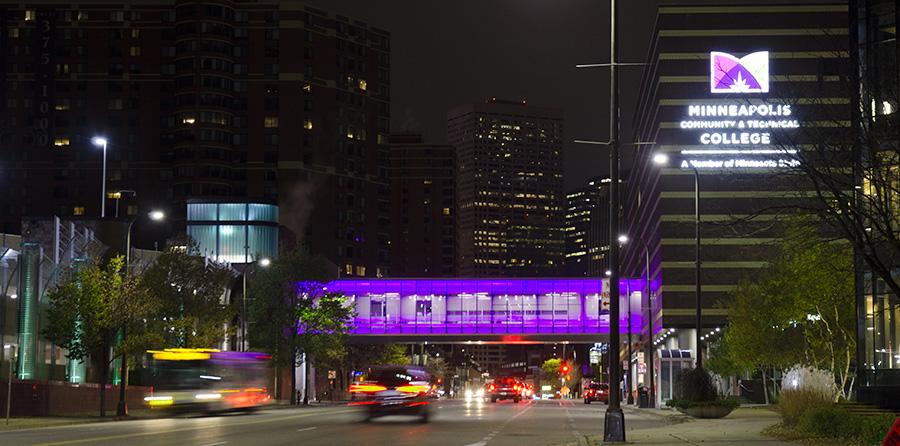 GENERAL CAMPUS HOURS OF OPERATION FOR FALL AND SPRING SEMESTERS
6:30 a.m. to 10:30 p.m. Monday through Friday
7:00 a.m. to 5 p.m. Saturdays
Sunday - Closed
For individual departmental hours, visit the main Hours of Operation webpage.
Campus Map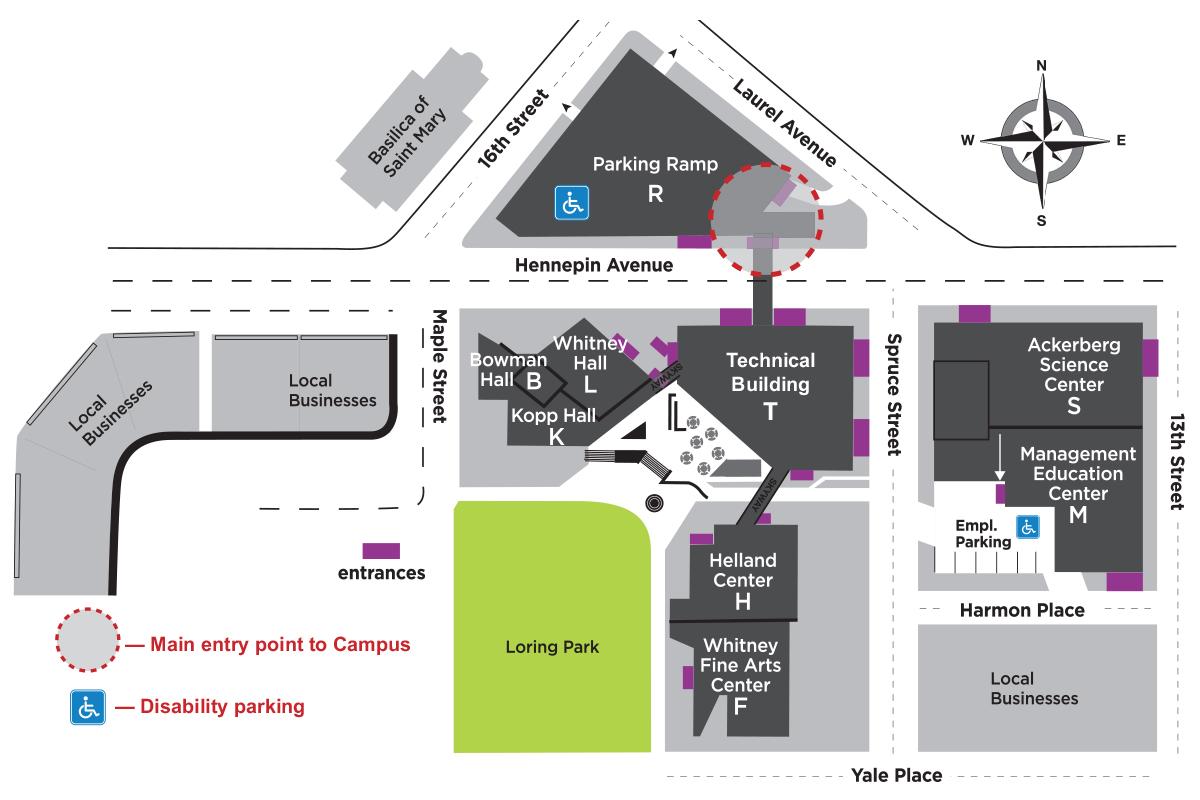 Public Transportation
Plan your trip to Minneapolis College using the trip planner from MetroTransit.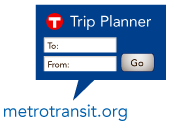 You may also check the MetroTransit website for information about their carpool program.
Nice Ride bicycles are available 24 hours a day, 7 days a week from April to November at various locations. All Nice Ride stations will be removed from the streets during the snowy winter months.