Minneapolis College Unites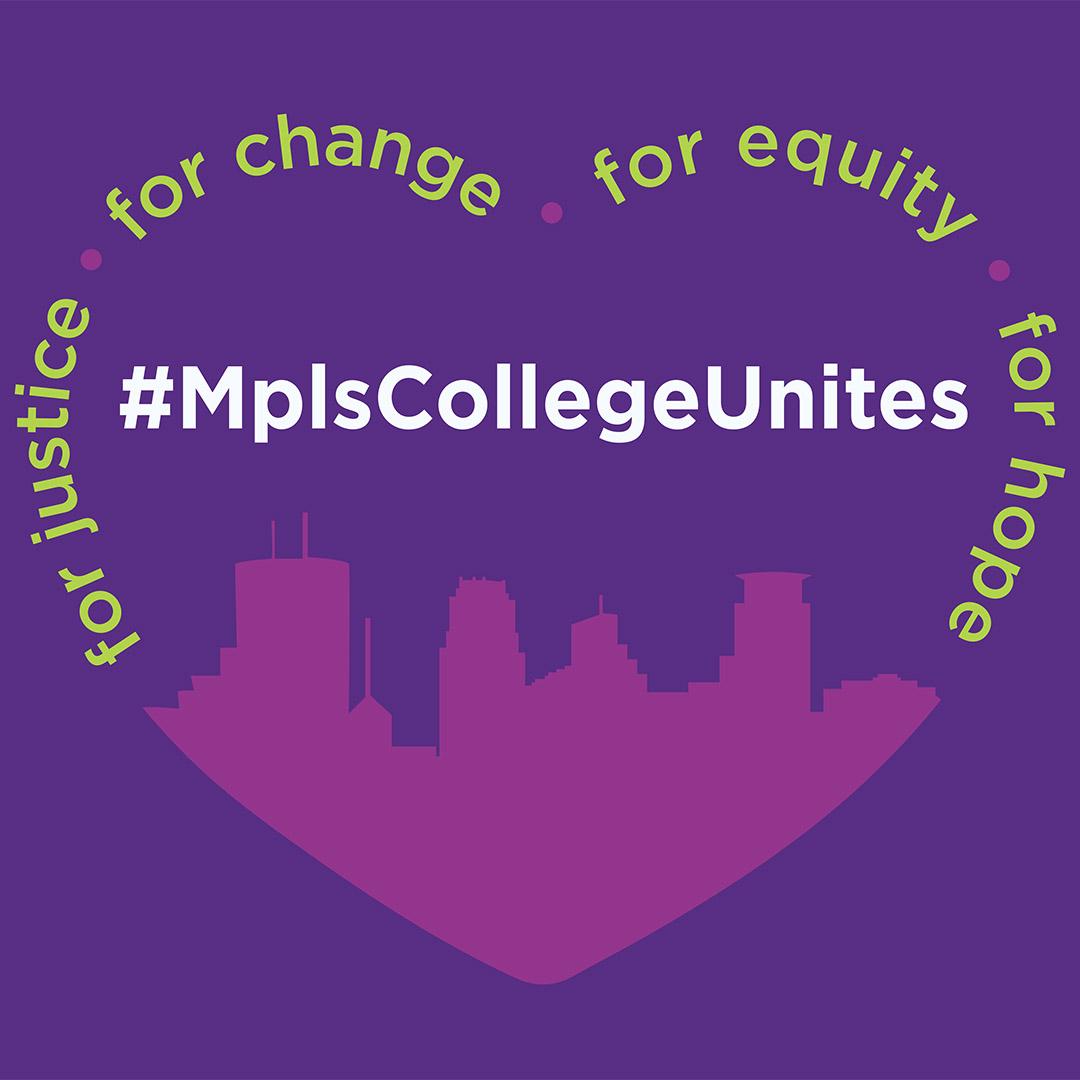 Breakthrough 2020–Bridging the Equity Gap Initiative
Minneapolis College is proud to announce the launch of Breakthrough 2020–Bridging the Equity Gap Initiative. Established out of the social justice movement of 2020 surrounding the tragic death of George Floyd, this initiative seeks to identify, educate and cultivate future leaders who identify as African American, Black or American Indian.
The program will be an affirming, learning-centered cohort experience where students are equipped with the tools to see greatness in themselves as well as in the experience of others. Students are provided supportive faculty, staff, and student-centered services and resources that equip each of them with the information, motivation and agency needed to attain their education, achieve their career goals and become leaders in their fields.
Seed funding of \$500,000 was provided by an anonymous donor with the goal of raising a total of \$2 million to fund Breakthrough 2020–Bridging the Equity Gap initiative in perpetuity. Planning and student recruitment will begin this fall. The first cohort of students will attend Minneapolis College in the 2021-22 academic year.
Minneapolis College is one of the most diverse community college campuses in Minnesota, with 70% of our student population identifying as low income, first generation and students of color. Community and connection are sources of pride on our campus. There's a place here for everyone.
Your gift helps solve issues of affordability and access to higher education through scholarships and initiatives that support students, enhance the readiness of our workforce and support the strategic priorities of the college. Educating tomorrow's community leaders, nurses, designers, engineers, artists and tradespeople takes a village.
Black Lives Matter at Minneapolis College
We see you. We hear you. We feel you.
We share your anger. We share your loss. We share in your mourning.
We know that systemic racism is real.
We know that structural inequality is real.
We know that police brutality is real.
We believe that racism is a public health threat.  
Like a virus or a cancer, racism continues to evolve.
 Racism must be stopped to affirm that Black Lives Matter.
We stand with our Black students in pursuit of racial justice.
We invite others to join us.
Let's eliminate barriers and build bridges together.
Let's re-imagine beloved community  
in honor of our ancestors and descendants.
The Division of Equity and Inclusion,
Minneapolis College