Title
Equity and Inclusion Staff
Widgets
Vice President of Equity and Inclusion
As Vice President of Equity & Inclusion, Trumanue leads the Equity & Inclusion Division and the whole Minneapolis College organization on its continued journey of becoming an anti-racist institution. By engaging the whole campus community, his vision and strategic planning is guiding progress toward creating a climate that promotes inclusive excellence while examining institutional practices through an anti-racist lens. Contact Equity & Inclusion.
Program Coordinator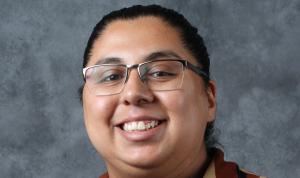 Aubrey grew up in Sioux Falls, SD and is a member of Lower Brule Sioux Tribe. She graduated from South Dakota State University in 2019 with a bachelor's degree in Sociology.
As a new resident to Minnesota, Aubrey enjoys spending time exploring the Land of 10,000 lakes. When she is not by the water, she likes to indulge in the multitude of food choices that the Twin Cities has to offer. 
Aubrey has a passion of working with and supporting students from college exploration to graduation. Excited to be in the role of the American Indian Success Coordinator, Aubrey is looking forward to connecting with the Minneapolis College community and serving as a bridge for success for the Indigenous and Native American students at the college.  
Program Coordinator
Asian Pacific Islander Desi American (APIDA) Recruitment & Empowerment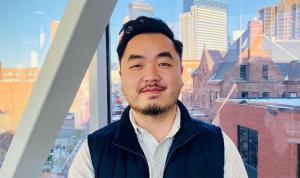 Peter is Hmong-Laotian American and was born in Manitowoc, Wisconsin. He grew up in both Minneapolis and Brooklyn Park, Minnesota. Peter is committed to the values of diversity, equity, inclusion, and cultural competence through advocacy, education, and action. For BIPOC students to be successful, he believes that educational institutions and leaders need to understand who they are, celebrate their heritage, and invest in their overall growth. His passion is increasing DEI awareness and guidance that can inspire real change and positive impact for BIPOC students' journey in higher education.
He holds a Bachelor of Science degree in Education – double minor in: TESOL (Teaching English to Speakers of Other Languages) Certificate and Youth Ministry from Crown College (St. Bonifacius, MN) and a Master of Business Administration degree with an emphasis on Management at Bethel University (Saint Paul, MN).
Peter is married to his wife, and they have four children together. In his free time, Peter enjoys watching and playing sports: basketball, football, soccer, and volleyball. One of his favorite quotes is from former UCLA Basketball Head Coach John Wooden, "Talent will get you to the top, but it takes character to keep you there." He also loves to travel and have spent some memorable time in ASIA! To highlight some destinations, Peter has been to Thailand, Japan, Malaysia, and Hong Kong.