Primary Health Care and Mental Health Services
Monday - Wednesday: 7:45 a.m. - 4:00 p.m.
Thursday: 9:40 a.m. - 4:00 p.m.
Please call the clinic to discuss your needs: 612-659-6384. We apologize for any inconvenience. Additional information and an online triage tool for COVID-19 is available on the CDC website. If you are experiencing a life-threatening emergency, call 911.
Boynton Health 10th Anniversary at Minneapolis College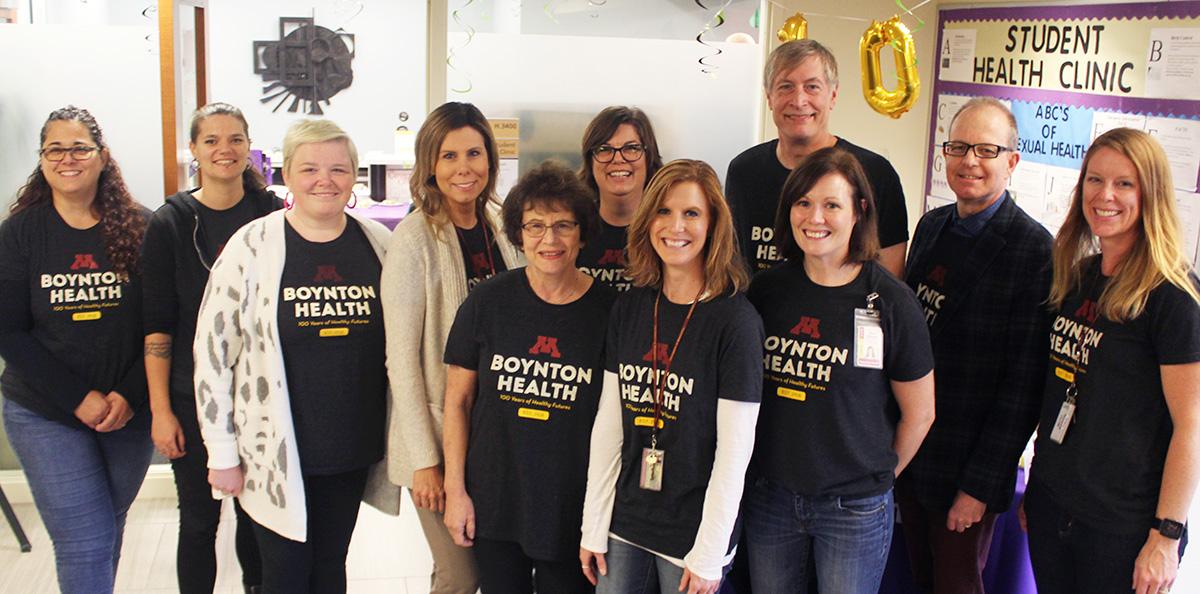 Boynton Health provides quality healthcare services by medical professionals on campus to all enrolled Minneapolis College students at the Student Health Clinic. We treat students for common illnesses and injuries, testing (laboratory and x-ray on site), routine medical exams, physical therapy, nutrition counseling, and chemical health and mental health services (both therapy and medication management). At this time we do not see patients for ADHD.
Hours
Primary Care and Mental Health Services
Monday–Wednesday: 7:45 a.m.– 4:00 p.m.
Thursday: 9:20 a.m.– 4:00 p.m.
We are closed daily from 11:45 a.m.–12:45 p.m. and when Minneapolis College classes are not in session.
Appointments and Information
Stop by the clinic during office hours or call us at 612-659-6384 to schedule an appointment or to speak to an after-hours nurse.