Title
Continuing Education & Workforce Development
Widgets
Minneapolis College Continuing Education and Workforce Development department is here to help you learn. We have been offering a wide range of courses and training programs to the Twin Cities community for more than 20 years.
We offer programs for both professional development and lifelong learning. We draw upon the expertise of Minneapolis College faculty as well as professional trainers and subject matter experts to develop and deliver courses that are engaging and relevant. Browse our catalog below.
We also serve clients seeking skill development for their employees through our customized training programs, and partner with community-based organizations to address workforce development needs through strategic career pathway programming.
Continuing Education & Workforce Development courses are offered online, at our conveniently located downtown Minneapolis campus, and at client locations.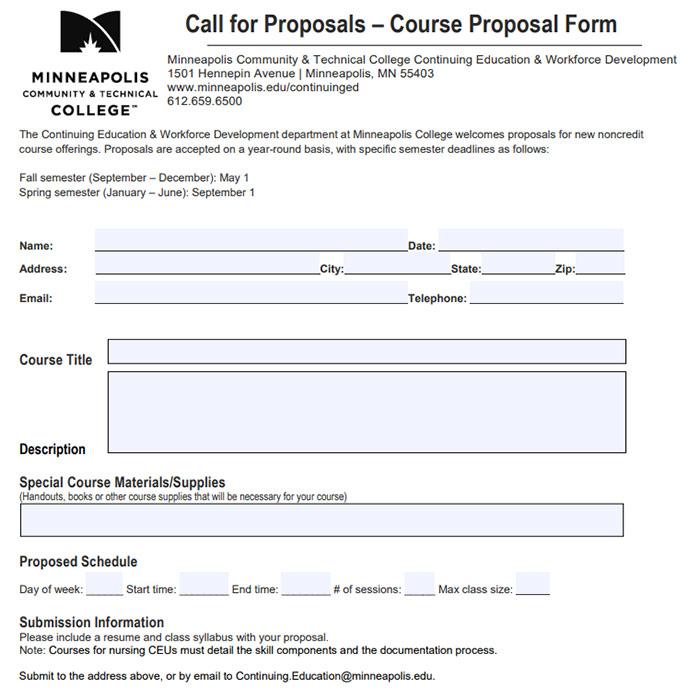 Continuing Education COURSES
Covering a broad spectrum of subject areas, our programs are open to the general public and don't require application or admission. Learn at our dynamic downtown campus from expert instructors with years of hands-on experience.
Workforce Development & Customized Training
Are you looking to optimize the talent you hired? The best organizations use training and development as an employee engagement and retention strategy. We also partner with community based organizations and non-profits to deliver career pathway training.
Don't know what type of training you need?  We can help you narrow down your business training needs and conduct a needs analysis. We offer fast, flexible, customized training at our convenient location or yours.
Learn more about workforce development and customized training.
---
Connect with CEWD on Social Media