Title
Continuing Education & Workforce Development
Widgets
Minneapolis College's Continuing Education & Workforce Development is still here to help you learn. Our employees are working remotely but are still available by email.
We are offering some courses online including coaching, motivational interviewing, and more. We continue to add courses so check back often!
We are also still offering customized training solutions for your organization. Email customized training to find out how we can help you plan online training for your employees. 
Our mission is to continue to provide you with great learning opportunities during this time. We are grateful for you and hope you are staying healthy. 
- Continuing Education & Workforce Development Team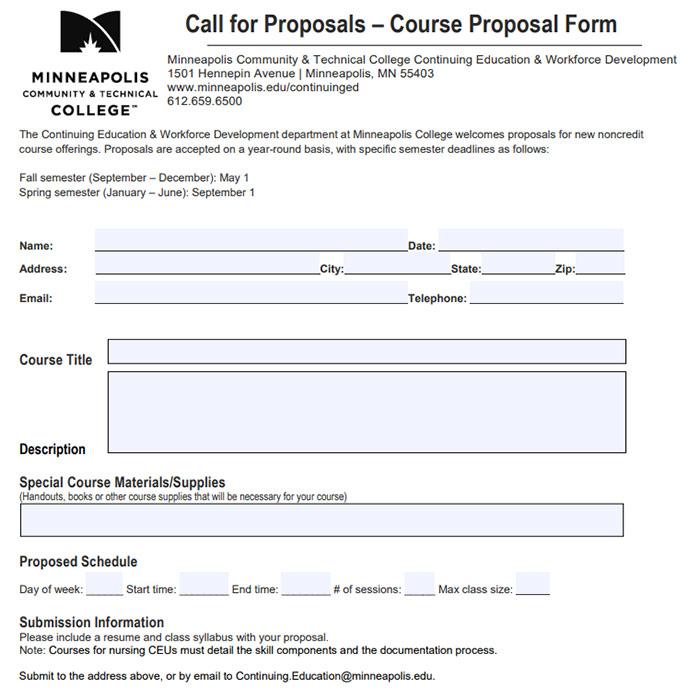 Continuing Education COURSES
Covering a broad spectrum of subject areas, our programs are open to the general public and don't require application or admission. Learn at our dynamic downtown campus from expert instructors with years of hands-on experience.
Workforce Development & Customized Training
Are you looking to optimize the talent you hired? The best organizations use training and development as an employee engagement and retention strategy. We also partner with community based organizations and non-profits to deliver career pathway training.
Don't know what type of training you need?  We can help you narrow down your business training needs and conduct a needs analysis. We offer fast, flexible, customized training at our convenient location or yours.
Learn more about workforce development and customized training.
---
Connect with CEWD on Social Media