Widgets
Explore our Resources and Services
Find Resources
Access thousands of resources including books, articles, videos and more.
Highlights from our Library
Our catalog and combined databases allows you to discover books, articles, videos and more through OneSearch.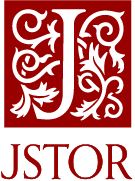 JSTOR
Provides access to over 12 million journal articles. Also access the JSTOR Life Sciences and Sustainability journal collections and the Struggle for Freedom and African World Heritage Sites primary source collections.

Looking for work? Check out our Student Employee Job Description to learn more about working in the Library. If interested, please complete this form: online application
Advanced Research Tools
Learn about some of the advanced research tools available through our library. These tools include a browser extension, a bibliography manager and more.