Widgets
Where Do We Go from Here: Living the Legacy of Black History Month
Thursday, February 2, 2023 at 6 p.m. in the T Plaza.
Celebrate with inspirational messages, music and food!
Event is free and open to the public
Keynote Speaker Anthony Galloway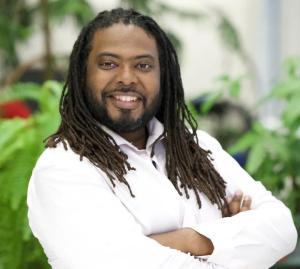 Anthony Galloway holds a Bachelor of Arts degree in Ethnic Studies from Metropolitan State University, and is pursuing a Masters of Divinity at Luther Seminary. Currently, he serves as, Pastor of St. Mark African Methodist Episcopal Church in Duluth, a member of the Minnesota Council of Churches Reparations Task Force, and a board member for various non-profit and community initiatives. For the past 15 years, Galloway has worked for education equity, engaging youth and adults in racial discourse.
After the murder of George Floyd, Galloway turned his attention to healing discourse work. Galloway also leads a division centered around experiential equity and racial conscious development at Dendros Group, a firm dedicated to cultural change in organizations, and is a founding member of "Counterstories" an award-winning Podcast.
Jazz music performed by Kenne Thomas and Lifeforce
Drawing on his roots, education and international experience, drummer and band leader Kenne Thomas composes and arranges for Lifeforce. The current members have been together since 2018 and their crowd-pleasing, live performances get audiences dancing in the aisles! Watch for their upcoming, energy-filled album, Hennepin Knights.