Title
Bridging the Equity Gap Scholarship
Widgets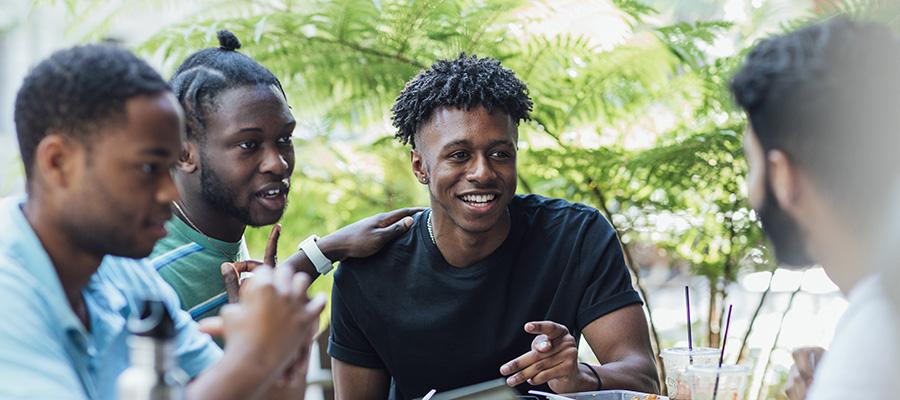 The Time for Opportunity and Achievement
Eliminating equity gaps in educational outcomes and racist institutional practices fosters an equitable and just community for Black and Indigenous students. Improving your experience from initial college exploration to life beyond Minneapolis College is our number one priority.
Bridging the Equity Gap Scholarship Program (Bridge Scholars) is an opportunity for Black and Indigenous male students to be a part of a community engaged in experiential learning, mentorship and leadership. Through academic, social and cultural support, students will be equipped with a quality education and the tools to see greatness in themselves, others and the greater community.
Bridge Scholars receive academic support and coaching, peer engagement, mentoring and financial assistance, including:
Financial aid completion assistance
Scholarship funding
An academic support system to assist in their success
Academic support through the Academic Success Center
1:1 academic advising
On-campus cohort activities, meals, retreats, service-learning opportunities
 A cohort system for social and cultural support
Whether your goal is to earn a bachelor's degree or complete a skilled labor degree, this program will provide the leadership experience and cultural responsiveness essential for the 21st century.
Now accepting applications for the 2022-2023 school year. Priority application deadline is June 20, 2022.