Title
Student Success Stories
Widgets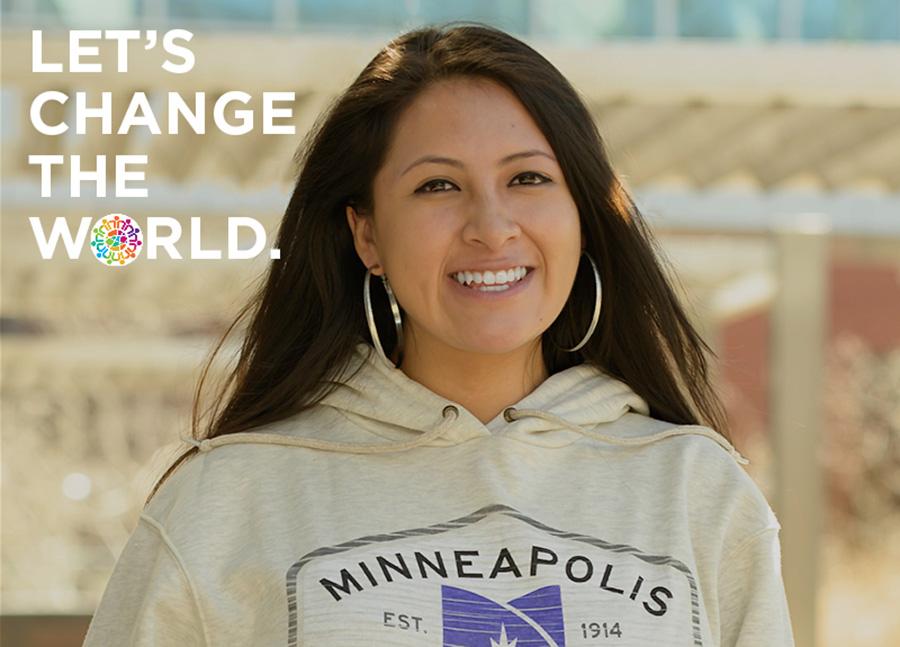 How much is a scholarship worth? We think it's priceless. This story will make you think so too.
Meet Ana. She immigrated with her father to the U.S. at 17 years old to reunite with the rest of her family as they sought a brighter future. Having lived in rural Ecuador her entire life, Ana knew little English and struggled to navigate the American education system. Her high school estimated it would take her 5 years before she spoke English fluently and fulfilled graduation requirements. Ana proved them all wrong by graduating in a year and a half with a 3.5 GPA and a clear plan for her future. Feeling inspired by her time as an Explorer with the Hennepin County Sheriff's Department, Ana decided to pursue a computer forensics major.
"Receiving a scholarship has changed my entire world. It gave me a confidence in myself and in my abilities. For the first time ever, I'm excited about my future. Minneapolis College Foundation donors invested in me. They chose me! I will do everything I can to make them proud."
Unfortunately, Ana's story isn't unique. The only thing standing between many Minneapolis College students and access to higher education is a scholarship. Of course, a scholarship breaks down financial barriers, but it's more than that. A scholarship offers 2 things a student may have never had before: hope and a belief in themselves. Your gift matters. Together, we can change the world.