Apply as a Visiting Student
You are considered a visiting student if you are interested in a class or classes, but not a degree, diploma, or certificate from Minneapolis College.
Students with a StarID
If you are a transfer student from a Minnesota State (formerly MnSCU) college or university, you will use the same StarID at Minneapolis College. Log into your home institution's eServices and select "Minneapolis Community and Technical College" from the College/Universities field on the course schedule.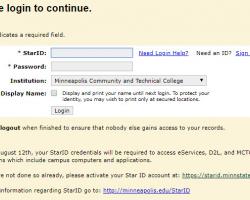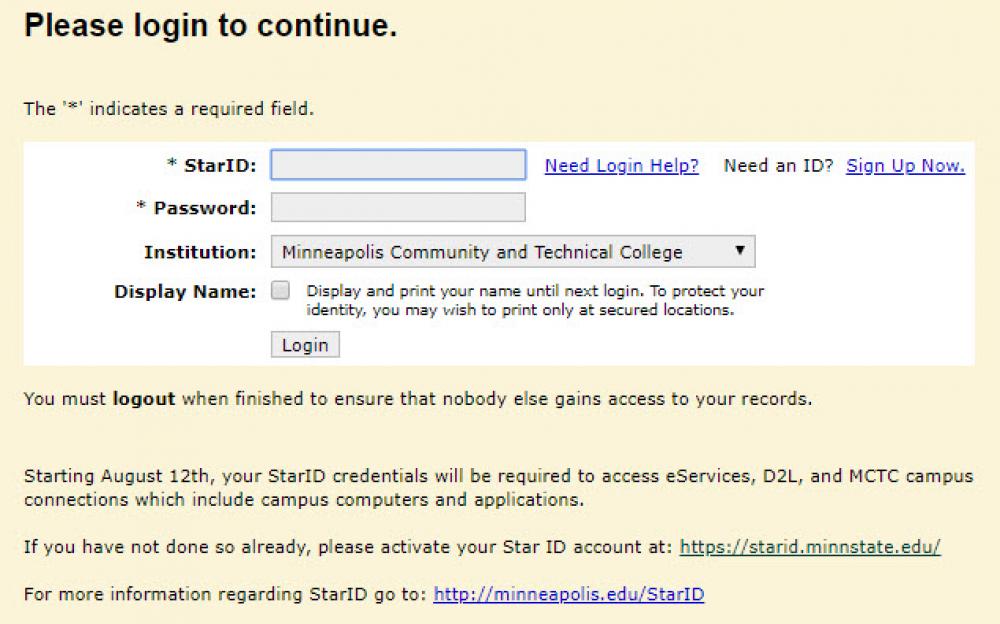 Screenshot of College/University drop down list in eServices