Widgets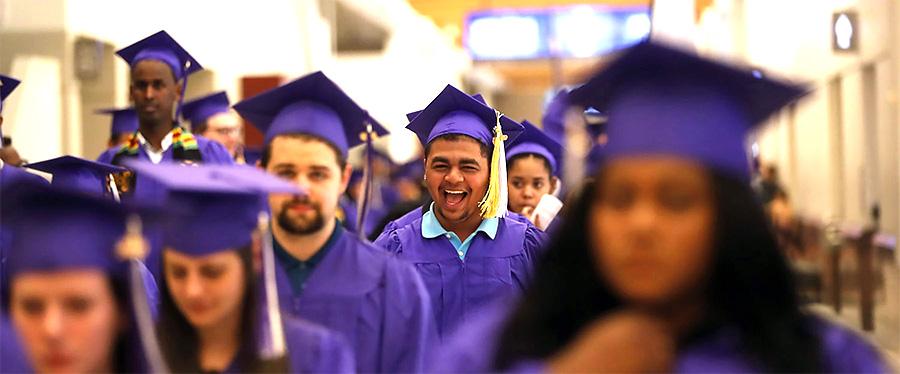 Fueled by the generosity of our donors, Minneapolis College is committed to eliminating equity gaps and improving educational outcomes. To accomplish these important goals, we recognize students must be supported throughout their educational journey.
General scholarships are critical to supporting our students, providing funds for academic-related expenses. In addition to tuition and fees, scholarships provide for books, materials, tools, equipment and transportation.
The scholarship fund at Minneapolis College is instrumental for students who are enrolled independently or as part of a cohort program including Power of YOU, STAR Scholars and Bridging the Equity Gap. We offer more than 110 associate's degrees, diplomas and certificates, so students can transfer to four-year colleges or prepare for challenging careers.
Community and connection, equity and inclusion are foundational on our campus. Minneapolis College proudly declares itself an anti-racist institution and is committed to eliminating equity gaps in educational outcomes. We are well positioned and ready to accomplish our goals; however, the needs and the potential of our current and future students are great.
We cannot accomplish these goals without you.

Please consider a gift to our scholarship fund. Together, we make a difference.
Your gift of $500 covers books or digital learning costs (computer, software and technology support) for one student for one semester.
Your gift of $1,000 covers both books and digital learning costs for one student for one semester.
Your gift of $5,660 covers tuition for one student for one year.
Your gift of $10,000 covers tuition, books, fees, digital learning costs, equipment, supplies, transportation and incidentals for one student for one year.
Your gift of $20,000 fully supports one student for two years, to completion of a certification or degree.
Minneapolis College Foundation helps solve issues of affordability and access to higher education
through scholarships and initiatives that support students, enhance the readiness of our workforce
and support the strategic priorities of the College.
Please consider giving to the General Scholarship Fund, minneapolis.edu/give