Formatted Title
Theatre Arts
Delivery Options
Delivery Options
Popular Careers
Popular Careers
Artistic director
Director/assistant director
Lighting designer
Casting director/assistant
What it is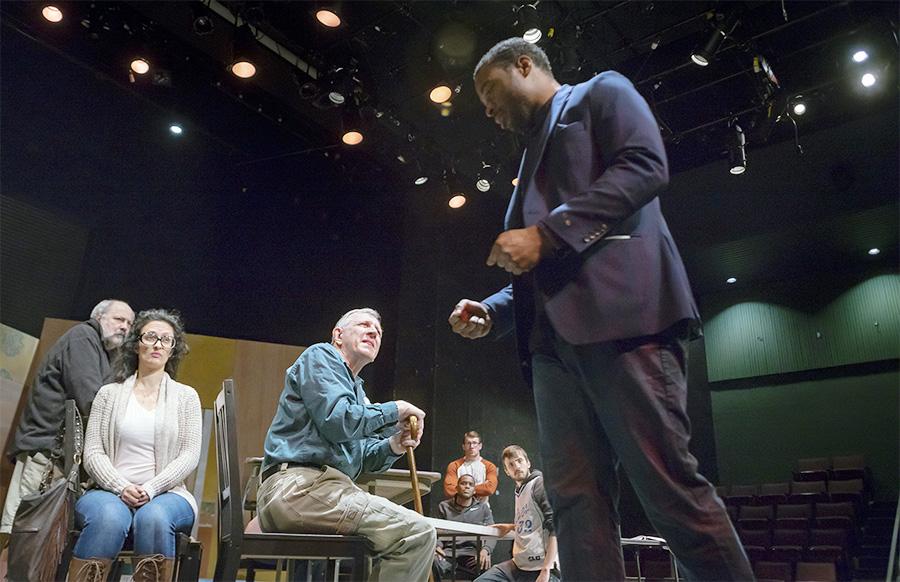 The Associate of Fine Arts Theatre Arts Transfer Pathway offers students the opportunity to focus on gaining course credits that directly transfer to a Theatre Arts bachelor's degree program at any one of the 7 universities within the Minnesota State system that offers the major*.  
The entire curriculum has been carefully designed to meet bachelor's degree program requirements for transfer students planning initial study at a Minnesota State college.
Students planning to transfer outside of the Minnesota State System are advised to consult with their intended transfer institution to determine transferability of the courses in this curriculum. Minneapolis College's AFA transfer pathway in Theatre Arts will give you training in the basic skills necessary for creative expression in the performance and technical aspects of the theater arts. The program integrates the artistic, technical and academic disciplines of theater practice. You may choose an emphasis in acting, directing or technical theater skills. You will also learn to interpret and understand global theater history, as well as contemporary and classical dramatic literature.
This transfer pathway in Associate of Fine Arts Pathway in Theatre, Theatre Performance, and Theatre Production and Design will transfer to the following majors:
Metropolitan State University: Theater, B.A.
Minnesota State University, Mankato: Theatre, B.A.
Theatre, B.S., Minnesota State University
Moorhead: Theatre Arts, B.A.
Southwest Minnesota State University: Theatre Arts, B.A.
St. Cloud State University: Theatre, B.A.
Winona State University: Theatre Arts, B.A
Highlights
Minneapolis College instructors bring the Theatre Arts to life. These professional educators also hold advanced degrees in the Theatre Arts and bring acting and directing experience as artists with many local and national theaters.
You may find yourself acting, directing, designing or viewing productions at any given time. Students can participate in three Main stage productions each year, entering into creative collaborations with faculty, community members and artists-in-residence.
Let the stage be your learning lab. Experience the exhilaration of performing on three different stages—proscenium, thrust stage or black box—as part of the program's faculty-directed productions.
The program's smaller size fosters faculty and student interaction and creates a more personal learning experience.
Minneapolis College is in the heart of a vibrant theater community that includes and multiple downtown stages, including the internationally acclaimed Guthrie theater.
Widgets
Award Requirements and Course Descriptions & Outlines
Please select the award below to view the degree options and requirements in the college catalog.
Program Learning Outcomes
Demonstrate knowledge and understanding of the breadth and scope of theater as an art form throughout its history.
Demonstrate in a Capstone project at the end of Theater Arts coursework the knowledge and skills commensurate with an AFA in Theater Arts through acting, directing, or technical work in either a main stage production, classroom lab theater project, or a fine arts project.
Analyze and understand play texts from a director's point of view, demonstrate ability as the director to stage scenes from play texts with student actors, work collaboratively as a director with actors and designers, all in the process of bringing dramatic projects to life.
Articulate in written form detailed personal responses to dramatic literature and live theater events by learning the fundamentals of critical theater evaluation.
Demonstrate knowledge and understanding of acting techniques and stage terminology necessary for researching, preparing, and creating believable characters in multiple styles of plays in rehearsal and performance in the studio classroom and the Whitney Fine Arts building.
Related Programs
Related Programs