Program Description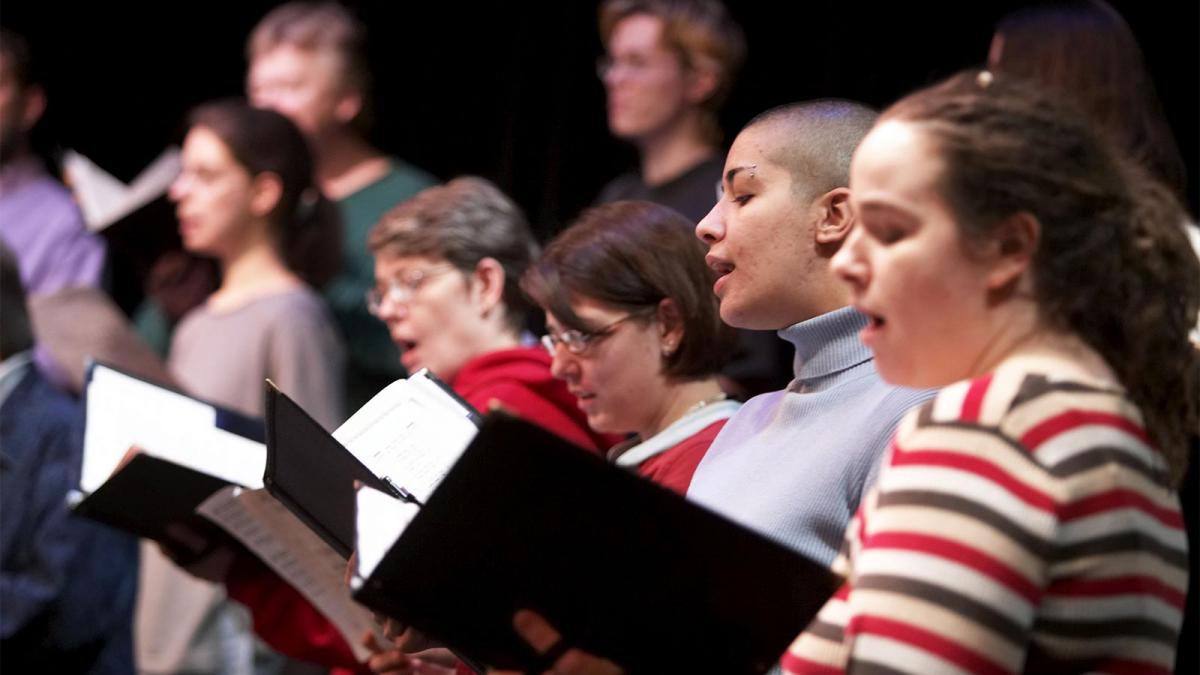 The Associate of Arts with Emphasis in Music program provides a foundation in the creative, technical and academic aspects of music. This pathway is a great choice for students interested in a career in music, pursuing a Bachelor of Arts Degree in Music or completing their transfer curriculum.
Advantages
Our faculty members are award-winning practicing artists and experienced instructors with advanced degrees in music and real-world experience in the music business at the local and national level.
Our campus is located in the heart of Minneapolis's vibrant music community with easy access to major performance venues and music organizations such as Orchestra Hall, The Walker Art Center, First Avenue, the Dakota Jazz Club and more.
Our program's smaller size fosters faculty and student interaction and creates a more personal learning experience.
Minneapolis College's diverse student population is reflected in our global and multicultural approach to the study of music.
Minneapolis College's music students are frequently active participants in the metro area's many professional and non-professional musical ensembles.
Program Details
Please select the award below to view the degree options and requirements in the college catalog.
Articulate an awareness of the relationships among music, history and culture, which inform diverse musical tastes and practice
Make informed judgments regarding musical events (aesthetics, reading music, notation, composition and theory)
Demonstrate analytical and critical listening skills.
Describe musical events using appropriate terminology.
Demonstrate artistry and technical proficiency on their instrument.
Explain the use of musical elements within the context of specific genres and styles
The Minneapolis College Music Department offers a variety of musical ensembles for you to choose from including our Jazz Ensemble, Chamber Ensemble, College Choir and Vocal Ensemble. All ensembles are available with or without college credit. Performances and service-learning opportunities provide students will real-world experiences in music.
Occupational Outlook
While much emphasis has recently been placed on career and technical paths that guarantee a job immediately after graduation, employers want and need individuals who can think creatively, who are great communicators and who are adaptable–all skills that are developed with a major in music.
The music industry is highly competitive, but opportunities abound for those individuals with drive, focus, tenacity and discipline. A major in music will give you a head start in this exciting and creative field.
Potential Job Titles
Composer/Arranger
Conductor
Performer
Music Educator
Music Therapist
Arts Administrator
Where You Could Work
Music majors are able to pursue careers in performance, education, composition, arts administration and music therapy.
A degree in music demonstrates creativity, dedication, critical thinking skills, and ability to work well in groups–assets that are highly valued by many employers.