Title
Affordable Textbooks
Widgets
The Problem: Textbook Pricing Has Gone Way Up
College textbook prices have risen 1,041 percent since 1977.
Until recent history, the average student spent more than $1,200 on books and materials according to the College Board.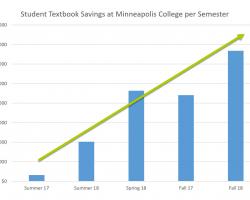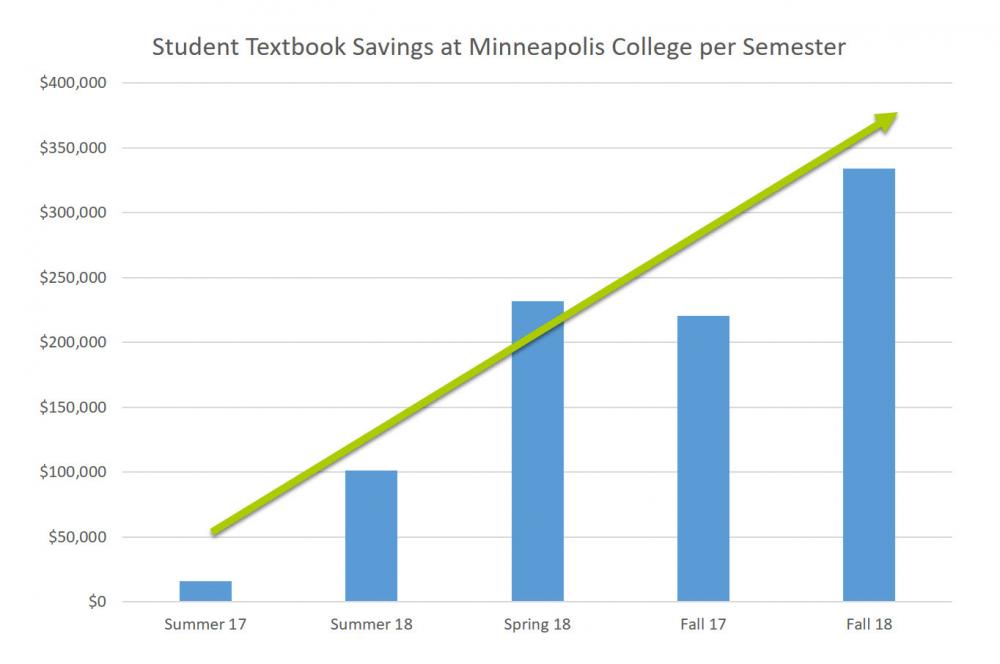 Big Results
Minneapolis College students have saved nearly 2 million dollar dollars on textbooks by the end of Spring term 2020 since the program began in Summer of 2017.
For More Information
It takes a committee of committed people to not only put forward these cost-saving resources but implement them into the curricula.
Minneapolis College is one of the first to do this in Minnesota.
* For more information on this whole process, visit the library webpage.